»Weesenstein is not simply located there – but prouder and more surprising«, is what a fascinated visitor wrote in his travel report in 1801. This way or similarly may be the sensations of today's visitors when they suddenly see the castle rise majestically on a rock spur, towering over the Mueglitz valley.
Contact
Weesenstein Castle
Museumsladen
Am Schloßberg 1 | 01809 Müglitztal
Property of State Palaces, Castles and Gardens of Saxony, non profit
+49 (0) 35027 626-0
weesenstein@schloesserland-sachsen.de
Opening hours
April to October
daily: 10:00 am - 6:00 pm
November to March
Tue - Sun: 10:00 am - 4:00 pm
Closed on Dec24, Dec25 and Dec31
Subject to modifications.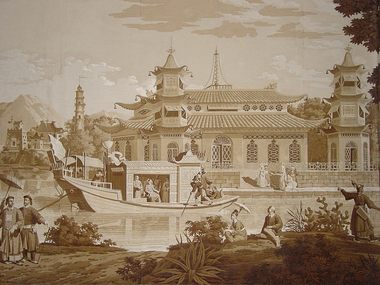 Exhibitions at Weesenstein Castle
The visitor shall enjoy the beauty of what once was the seat of nobility, but also learn that castles, such as Weesenstein, were no places of idleness rather than centers of business and administration of the manorial system. Today one can hardly imagine that anymore – but visitors of Weesenstein surely can.
More information